Agencies and Programs
Migrant Crisis
Migrant Crisis
Syrian Refugees and Migrant Crisis
In the Middle East, as well as Eastern and Western Europe, Catholic Relief Services (CRS) is working with hundreds of thousands of refugees to provide food, water, shelter, sanitation, medical care, translation and legal services, and other aid to help these vulnerable brothers and sisters as they search for safety.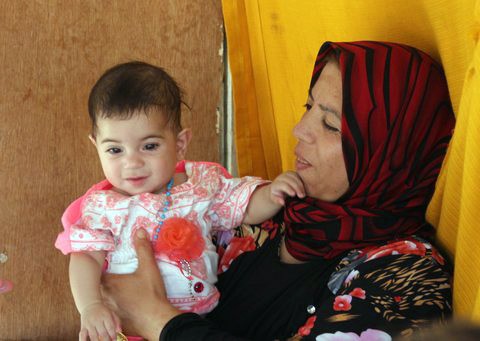 Catholic Relief Services
Here in Albany we can support the work of CRS, which is the U.S. Catholic Church's international aid arm. You can make a donation to CRS directly (link below) or you may send your donation to Catholic Charities - 100% of all donations made to this appeal will be passed on to CRS. Please specify that your gift is for the Syria Migrant Crisis to ensure it gets to CRS.
Bishop's Statement on Immigration
"I'm Just Like You" - Youtube Video
Catholic Relief Services - 7 Things You Can Do To Help
Download CRS Background Information on the Migrant Crisis
CRS: Global Emergence Update - February 2018
CRS employee and Albany Diocese resident Mari Barboza
reflects on seeing the crisis firsthand (Evangelist article)
Kenya and Somalia: Drought and Hunger Relief
The Work of CRS in the Syrian Migrant Crisis
CRS and our local partners are bringing a holistic approach to this crisis. They have been working for more than 4 years to assist more than 600,000 Syrian and Iraqi refugees in Lebanon, Jordan, Egypt and northern Iraq. This crisis is not new. They are also working in the transit countries of Greece, Macedonia, Serbia and Albania, where resources to help the migrants are limited. In response to the Holy Father's call to help resettle migrants in Europe, we are working with Caritas Germany to resettle refugees by providing accommodations, job assistance, early-integration activities and volunteer training.
In addition to providing basic living supplies, CRS is particularly focused on helping children who have been traumatized by the violence and displacement. They are helping the local Church respond to displaced Christians as well as people of other faiths and backgrounds.
In addition to its humanitarian and resettlement efforts in Europe and the Middle East, the Church is actively involved in advocating on behalf of Syrian refugees here in the United States. USCCB's Migration and Refugee Services (MRS), along with CRS and USCCB's Office for International Justice and Peace (IJP), is urging Congress and the Obama administration to admit 100,000 refugees fleeing the Syrian conflict in Fiscal Year 2016 and an additional 100,000 refugees from other parts of the world.
Geographic Agencies
Service Specific Agencies