Information
Information
A Century of Caring Beyond Belief
A Century of Caring Beyond Belief
Catholic Charities of the Diocese of Albany
1917 - 2017

Catholic Charities, a ministry of the Catholic Diocese of Albany, is committed to active witness on behalf of the Scriptural values of mercy and justice.
Catholic Charities, recognizing human need at all stages of life, responds to all persons regardless of race, creed, or lifestyle, with special emphasis on the economically poor and the vulnerable.
Catholic Charities serves and empowers persons in need, advocates for a just society, calls forth and collaborates with women and men of good will in fulfillment of its mission.
100 Years History
Catholic Charities of the Diocese of Albany is the social service arm of the Roman Catholic Diocese of Albany, providing services with dignity and compassion that respond to people in crisis, provide for basic needs, and support and protract the vulnerable.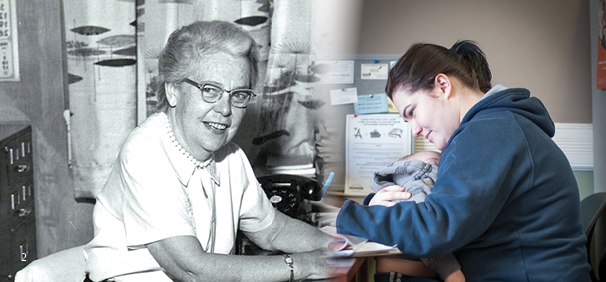 2017 marks our 100th year of serving the Albany Diocese as an active witness on behalf of the Scriptural values of mercy and justice.
During its early beginnings through the 1950's, Catholic Charities primarily served Catholic families in the urban areas of Albany, Schenectady, and Troy. During the 1970s, Catholic Charities launched a large scale initiative to expand its social services beyond the Capital Region and to serve all 14 counties in the Diocese of Albany. Individual Catholic Charities agencies were established in rural counties of the diocese, as well as service-specific agencies to focus on housing, helping people with disabilities, assisting senior citizens, and helping young mothers and pregnant teens. Today, nearly 900 Catholic Charitie employees and over 1,100 volunteers serve more than 81,000 people in the diocese annually.
With a constant eye on how the most vulnerable members of our society are faring, Catholic Charities is committed to developing diverse responses to local community needs. Today, Catholic Charities of the Diocese of Albany provides a wide array of services through its 12 agencies and dozens of programs to meet the needs of the people we serve.
Catholic Charities of the Diocese of Albany is affiliated with Catholic Charities USA, one of the nation's largest social service networks. Catholic Charities participates and collaborates in national networking, advocacy, and program development through CCUSA.
Join us in celebrating 100 years of service!
Thursday, June 22, 2017, 5:30 p.m.
New York State Museum
260 Madison Avenue, Albany
For full event details, visit: www.ccrcda.org/NAM

Raffle Tickets: one for $30, two for $50
To purchase tickets, call: 518-453-6650
Centennial Medallions
As part of our centennial year, we are bestowing the Centennial Medallion upon 100 individuals and groups for distinctive service to the poor and vulnerable in our Diocese.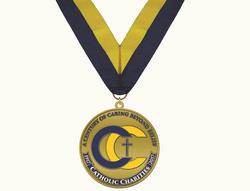 Catholic Charities was established by a Special Act of the NYS Legislature in 1917. Our work began with welcoming orphans and assisting families with adoption. Over the years, services expanded from the initial foundation in the Capital District to services in all 14 counties of the Diocese. Throughout these years, individuals and groups have contributed to the mission of Catholic Charities and helped to develop and strengthen our services.
The Centennial Medallion awardees were chosen for their generosity, commitment, and passion in serving those most in need. Medallions will be given out at community events around the Albany Diocese throughout 2017, and we applaud all of the honorees who have helped strengthen our mission over the past 100 years.