A Word from the CEO
Vincent W. Colonno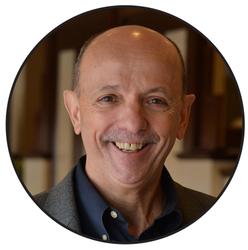 At Catholic Charities, we seek first and foremost to help the poorest and most vulnerable in our communities and we remain committed to our mission of providing critical services to those most in need. I recognize that many of the individuals we serve have an increased vulnerability when dealing with illnesses, especially in the case of the new coronavirus.
We are following the guidelines provided by the CDC across our Catholic Charities system, and are actively working with state and local health officials in order to make the best decisions for not only the many people we serve, but for our staff and volunteers as well.
It is our goal is to keep people safe and healthy while maintaining the level of care they need. Staff have been instructed not to come to work if they are feeling sick, and to keep an appropriate social distance from others to prevent the spread of any illness. We are closely monitoring the progression of the coronavirus and will keep you informed as things evolve.
We will be sharing updates regarding program changes online at www.ccrcda.org and on our social media channels: www.facebook.com/ccrcda and www.twitter.com/cc_albany
Thank You,
Vince