Agencies and Programs
Tri-County Services
Tri-County Services
CATHOLIC CHARITIES TRI-COUNTY SERVICES
Executive Director: Jenn Hyde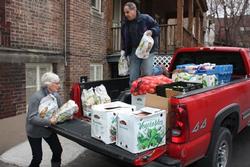 Mailing address: PO Box 28, Rensselaer, NY 12144
Office Address: 50 Herrick St., Rensselaer, NY 12144
Phone: 518-512-3577 | Fax: 518-621-7845
Email: information@ccalbany.org
This agency coordinates an array of essential basic needs and youth services in Albany, Rensselaer and Schenectady Counties.
---
Programs include: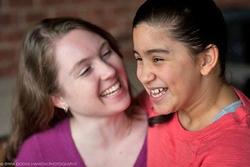 Basic Needs/Utility Assistance
Residents of Albany and Rensselaer Counties- contact this program at (518) 486-8020 and leave a detailed message with your contact information. A caseworker will call you back to discuss assistance options.
Phone: (518) 486-8020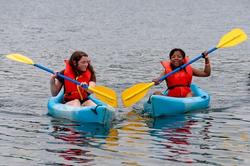 Camp Scully
A residential summer camp for children 7-17 years of age, and a day camp for children 5-11 years of age, located on Snyder's Lake in Rensselaer County. Scholarships available for eligible low-income families.
Mailing Address: PO Box 28, Rensselaer, NY 12144
Phone: 518-512-3577 | Fax: 518-621-7845
Website: campscully.squarespace.com
CoNSERNS-U
Food pantry, crisis intervention, information and referral, advocacy, clothing, back-to-school, case management, and holiday projects.
Address: 50 Herrick St Rensselaer, NY 12144
Phone: 518-463-8571 | Fax: 518-463-8747

Hilltowns Community Resource Center
Food pantry, information and referral, advocacy, crisis intervention and casework services.
Address: P.O. Box 147, Westerlo, NY 12193
Phone: 518-797-5256 | Fax: 518-797-5260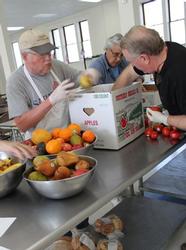 Sister Maureen Joyce Center
Soup kitchen, food pantry, emergency assistance, information & referral, youth enrichment program,back-to-school, and holiday assistance.
SMJ Food Pantry – open Tuesdays, Wednesdays and Fridays
Address: 315 Sheridan Ave., Albany, NY 12206
Phone: 518-465-8262 | Fax: 518-486-8326
SMJ Soup Kitchen - open Mondays & Thursdays; and Sundays operated by Temple Beth Emeth.
Address: 369 Livingston Ave., Albany, NY 12206
Phone: 518-462-9885
St. John's / St. Ann's Outreach Center
Services provided include a food pantry, Welcome Table (soup kitchen), referrals. clothing, furniture and special projects such as back to school and holiday assistance.
Food Pantry: Monday, Wednesdays, Thursdays and Fridays 10-12 and 1-3
Welcome Table (Soup Kitchen): Tuesdays and Saturdays 11:30-1:00
Address: 88 Fourth Avenue, Albany, NY 12202
Phone: 518-472-9091 Fax: 518-427-5983
Roarke Center
Emergency assistance, food pantry, health insurance enrollment assistance, and creative arts.
Address: 107 Fourth St., Troy, NY 12180
Phone: 518-273-8351 | Fax: 518-270-0579
Sunnyside Child Development Center
Daycare, afterschool and summer camp programs. Home of FOCAS (Family Opporunity Collaborative At Sunnyside).
Address: 9th St. at Ingalls Ave.
Address: PO Box 1410, Troy, NY 12181
Phone: 518-274-5986 | Fax: 518-273-3926

VITA (Volunteer Income Tax Assistance) Program
Offers free tax preparation services in Albany from IRS-certified volunteer preparers. The program is available to eligible lower-income individuals from February until April.
Phone: 518-512-3577
Mailing address: PO Box 28, Rensselaer, NY 12144
Geographic Agencies
Service Specific Agencies