Catholic Charities Housing Office
Catholic Charities Housing Office
CATHOLIC CHARITIES HOUSING OFFICE
Executive Director: Sondra Young
43 North Main Ave., Albany, NY 12203
Phone: 518-459-0183 | Fax: 518-435-1327
Catholic Charities Housing Office (CCHO) provides emergency shelters and low-cost housing and supportive services for individuals and families struggling with homelessness. The Family Apartment Program provides over 20 scattered-site apartments offering permanent, low-cost housing, assessment of needs, information and referral for services, and case management for homeless families.
The programs and services available from CCHO include but are not limited to the following.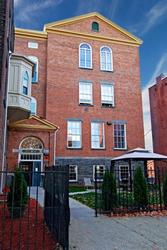 Single Room Occupancy (SRO) Residences- SRO residences in both Albany and Rensselaer offer permanent housing for men and women who are homeless and in need of low-cost housing with supportive services. Services include case management, meal programs and information and referral.


Emergency Shelters - Catholic Charities operates an emergency homeless shelter for men in the city of Albany, and we coordinate our intake with the County Department of Social Services offices and the Homeless and Traveler's Aid Society (HATAS). If you are homeless and in need of emergency shelter please begin by contact your County DSS office, or after-hours please call HATAS 24 Hours Emergency Services:

(518) 463-2124 and (866) 201-7399 (toll free)

Family Apartments

---
DEPAUL HOUSING MANAGEMENT CORPORATION
www.depaulhousing.com

41 North Main Ave., Albany, NY 12203
Phone: 518-459-0183 | Fax: 518-459-0202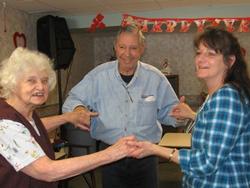 DePaul Housing Management manages 15 housing communities for seniors and individuals with mobility impairments located in five counties. Complete information and eligibility requirements for each housing type is available on the Depaul Housing website.
Geographic Agencies
Service Specific Agencies