Give Help
Night at the Museum
Night at the Museum
Please Join Us for the Sixth Annual Catholic Charities'

Thursday, June 21, 2018, 5:30 p.m.
New York State Museum
222 Madison Avenue, Albany
Join us for the sixth annual Night at the Museum, an after-work mixer with gourmet food stations, drinks, desserts and live music. Win a dream vacation in our silent auction, take in a stunning view of the Plaza, or catch a ride on the museum carousel, all to benefit Catholic Charities' programs and services. Every year, Catholic Charities assists over 80,000 individuals in areas of basic needs, emergency assistance, housing, care for people with developmental disabilities, mental health services, senior services, and maternity services.
Online Registration has been closed! Contact (518) 453-6650 to purchase your tickets

Business Attire. For parking information, please click here.
Our 2018 Honorees
John F. Murray, Jr.
Sr. Maureen Joyce Charities Award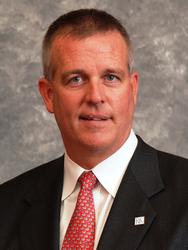 John F. Murray, Jr. is a leader in the Capital Region business community and a long-time supporter and friend of Catholic Charities, having served on Catholic Charities Board of Trustees from 2000 – 2012. Born in Cobleskill, NY, John is a lifelong resident of upstate New York. He is the CEO of Rose & Kiernan Insurance, one of the largest insurance brokers in the Northeast.
John is a 1979 graduate of Siena College and serves as Vice Chairman of the Board of Trustees for the college. His generosity and philanthropy extends to many non-profits in our area. John is the former Chairman and Director of the board for The Pioneer Savings Bank, a former Trustee of Christian Brothers Academy, a former Director of Patient Care for Northeast Health System and served as Chair and a board member of the Capital Region Chamber of Commerce. John also serves on the board of the Business Council of New York State. He lives in Brunswick with his wife, Kelly, who together are proud parent of three adult children – Jack, Michael, and Mary Kate.
John's involvement with Catholic Charities goes back many years, where he worked closely with Sr. Maureen Joyce, RSM, and Bishop Howard Hubbard. John was instrumental in leading the Board as President during Sr. Maureen's illness and during the search for a new CEO. His guidance, advice, and passion for Catholic Charities' mission has made an indelible impact on our work and the lives of those we serve.
The Sisters of St. Joseph of Carondelet
Bishop Howard Hubbard Humanitarian Award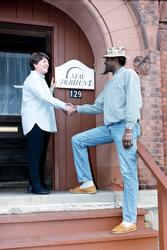 The Sisters of St. Joseph of Carondelet (CSJ) is a congregation of women religious which traces its origin to LePuy en Velay, France in 1650. They are dedicated to "the practice of all the spiritual and corporal works of mercy of which woman is capable and which will most benefit the… dear neighbor." The CSJ's have been active in the Diocese of Albany since 1858 and remain an integral partner in service to the poor and vulnerable in our area.
As stated in their constitutions, the Sisters of St. Joseph of Carondelet are called to the same profound love of God and love of neighbor without distinction that characterized the women who founded the congregation over 365 years ago. Rooted in prayer, in community living, and in the Gospel of Jesus Christ, they commit themselves to the mission of unity and reconciliation, nonviolence, and peacemaking.
At Catholic Charities of the Diocese of Albany, Sisters of St. Joseph have been deeply involved throughout our history in the work of helping the less fortunate through Catholic Charities' programs and services. CSJ's have been important leaders and contributors over the years, opening programs, ministering to those in need, and holding nearly every position from case work and parish social ministry work to Agency Director and Interim CEO. Their charism of love of neighbor, service, and ministry work has been a tremendous blessing to Catholic Charities and the Diocese of Albany, and we are honored to present the community with the Bishop Howard J. Hubbard Humanitarian Award for 2018.
Thank you to our sponsors!
Mons Concepit Foundation, Inc.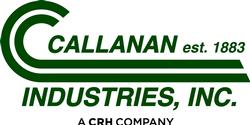 The Clark Family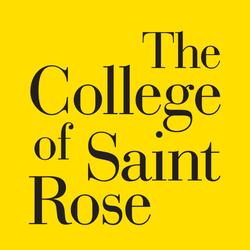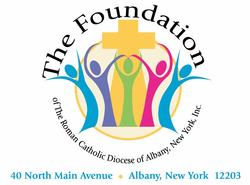 The Massry Family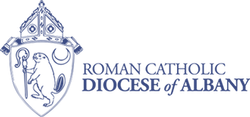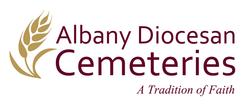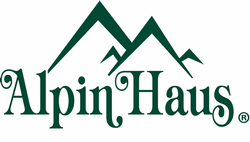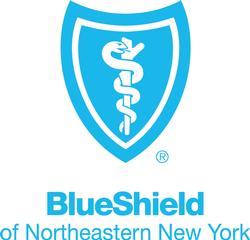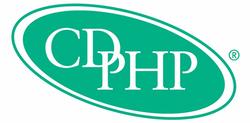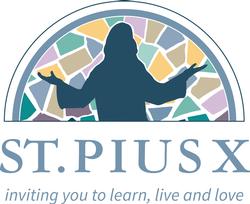 Behan Communications, Berkshire Bank, The Business Council of NYS, Comfortex Window Fashions, CNA, FirstLight, Franciscan Friars of Siena College,Fort Orange Press, Kinderhook Bank, Jo-Ann LaMonica, Chris & Carleen Madden, Margaret & John Malicki, Mazzone Hospitality, Betsi & Bill McGoldrick, Mohawk, Kelly & John Murray, NBT Bank, Nielsen Associates, Mary Beth O'Brien, Philadelphia Insurance Companies, Siena College, Sterling Insurance Co., Stewart's Shops, Tobin and Dempf, LLP, Trudeau Architects, PLLC, University at Albany Foundation