Get Help
Food & Nutrition
Rensselaer County
PH (518) 512-3577 | FX (518) 621-7845
Tri-County Services Administrative Office, P.O. Box 28, Rensselaer, NY 12144
Food & Nutrition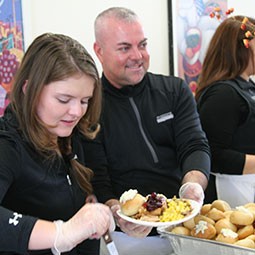 CONSERNS-U/R.E.A.C.H.

(Community Network of Schodack, East Greenbush, Rensselaer, Nassau & Sand Lake)




50 Herrick St , Rensselaer, NY 12144

Phone: 518-463-8571 | Fax: 518-463-8747




CoNSERNS-U is committed to helping people in Southern and Rural Rensselaer County meet the challenges of day-to-day living. Services include a food pantry, crisis intervention, information and referral, advocacy, clothing, back-to-school, emergency assistance, a Christmas store, clothe-a-child and holiday projects. Casework and counseling services are also provided to individuals and families.

ROARKE CENTER




107 Fourth St., Troy, NY 12180

Phone: 518-273-8351 | Fax: 518-270-0579




The services and activities of the Roarke Center are intended to improve the quality of life for its members, enable them to build self-esteem, provide social support, and assist them to achieve their full potential. Available services include: emergency assistance; food pantry, The Roarke Connection for women with legal issues or leaving incarceration; medical services for the uninsured, creative arts, creative writing, digital photography, sewing and weaving; adult literacy.
ADDITIONAL SERVICES IN RENSSELAER COUNTY: