Food & Nutrition
Columbia County
PH (518) 828-8660 | FX (518) 828-4016
431 East Allen St., Hudson, NY 12534
Columbia County

Food & Nutrition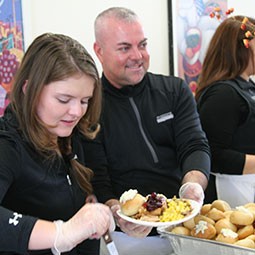 WOMEN, INFANTS, CHILDREN (WIC)





WIC provides participants nutritious foods, nutrition education, and referrals to community services at no charge. WIC serves low to medium income pregnant, postpartum and breastfeeding women, infants, and children (including foster children) up to age 5.

During the summer months families receive funds to use at local Farmer's Markets for fresh produce.

---

WIC Peer Counseling Program

The Peer Counseling Program was created to encourage breastfeeding as the normal way to feed babies.

Supportive, individual counseling on breastfeeding (telephone and in-person consultations are available)
Manual, personal use electric, and hospital grade breast pumps for eligible WIC mothers
Breastfeeding information and educational handouts/videos/DVD's
Private nursing area in the WIC office
Special breastfeeding baby scale to check baby's weight during WIC visits
Breastfeeding Resource information for additional support

NUTRITION OUTREACH AND EDUCATION PROGRAM (NOEP)





NOEP Program promotes the Supplemental Nutrition Assistance Program (formerly Food Stamps) through: community outreach, collaboration with local social agencies; formal NOEP presentations to a diverse array of social/business agencies and clubs; direct client assistance, involving "pre-screening" for potential program eligibility and extensive help in applying for and maintaining benefits; support/advocacy for clients as they navigate the system with the bulk of the time committed to direct client assistance.

FOOD PANTRY AND EMERGENCY ASSISTANCE PROGRAM





Assists individuals and families in accessing necessary resources relating to food, clothing, housing, transportation, health care coverage, prescriptions, etc. This program also assists consumers in navigating health and human services, and the often complex requirements of county agencies, utility companies, and healthcare coverage.

A large component of the Program is providing nutritious food and non-food items through our Food Pantry in Columbia County.