Expecting Parents & Infants
Schoharie County
PH (518) 234-3581 | FX (518) 234-8423
489 West Main St., Cobleskill, NY 12043
Schoharie County

Expecting Parents & Infants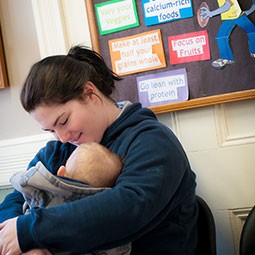 COMMUNITY MATERNITY SERVICES




322-4 Main St., P.O. Box 753, Schoharie, NY 12157




CMS provides community-based and residential programs which enhance the dignity, quality and sanctity of human life through individualized social services and community education programs. Offers a continuum of care for pregnant adolescents and young parents including case management, goal-directed counseling, childbirth education, parent education, support and advocacy. Foster care residential programs, prevention/supports for families at risk, adoption, kinship and respite services.
ADDITIONAL SERVICES IN SCHOHARIE COUNTY: