General Help & Emergency Assistance
Albany County
PH (518) 512-3577 | FX (518) 621-7845
Tri-County Services Administrative Office, P.O. Box 28, Rensselaer, NY 12144
Albany County

General Help & Emergency Assistance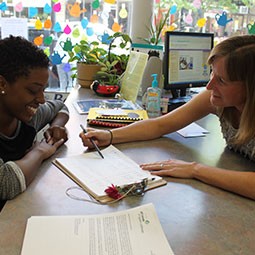 CATHOLIC CHARITIES VITA PROGRAM (VOLUNTEER INCOME TAX ASSISTANCE)




Administrative Office- Tri-County Services, P.O. Box 28, Rensselaer, NY 12144

Phone: 518-512-3577




This program offers free tax preparation services from IRS-certified volunteer preparers. The program is available to eligible lower-income individuals from February until April.

EMERGENCY ASSISTANCE (INCLUDING UTILITY ASSISTANCE)




Phone: 518-273-8351




Residents of Albany County- Contact the Roarke Center at 518-273-8351. The Roarke Center serves as the hub to the Community Navigation program which serves Albany and Rensselaer County residents.
ADDITIONAL SERVICES IN ALBANY COUNTY: